If you stumbled across this news item yesterday

You are now the bearer of the following information.
NWBO can now treat 450-500 patients a year.
Revenue depends on price on compassionate use. $10-100 mill.
The bear argument, that Advent was just a CDMO for Toucan to sell, just got hammered.
That alone, without even starting to speculate and let your mind drift to bear habitat, should make you rest assured, that your investment - at the current stock price - is essentially derisked.
Yes. You can take that to the bank.
DERISKED!
Anything that keeps the SP going forward from here, will only be
Fear, uncertainty and doubt - FUD - bestowed upon you by - indecent immoral people and entities
Market Makers still wanting to trade at this level
YOU - not holding
That is the static image of NOW.
Now you can ask yourself the question.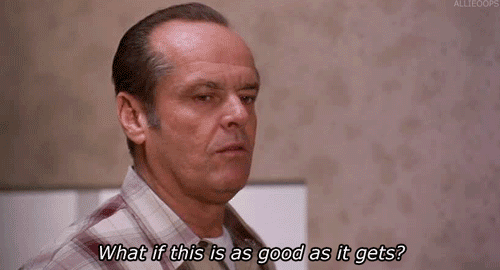 Well, luckily only the most pessimistic, unkonwledgeable of traders and fudders asks that question. Luckily this site is about Know What You Hold and what do we know beside of this, if we just try to keep to the last ONE week of information?
NWBO has hurried upon the patent office to give them a "notice of allowance" for a broad patent of the combination of DCVax-L with other PD-1 inhibitors, not least Keytruda, which DCVax-L currently is in a running trial at UCLA.

Linda Liau has just had a video presentation in the WCM Neurosurgery Grand Rounds series, in which she showed the extremely positive results of DCVax-L's efficacy in this combo trial. She said:

"The group that got dendritic cell vaccination plus poly-ICLC had a 50% survival rate and now the majority of these patients are reaching 100 months and with not only survival but really no tumor recurrence".

Three articles about Advent/NWBO in british newspapers. Sawston is in England.
What now?
Well, NWBO is probably almost finished with running comparability studies with Flaskworks apparatus, and when that happens, then why hang on to an old way of producing vaccine, when the new one can increase production ten-fold at the same space?
MHRA in England will definitely be approving DCVax-L and create a pressure on FDA, not least if approvals will be coming in from Canada and EU.
And look at all the new approval pathways in England. Thanks to Hyperopia on Ihub for providing this information.
With Bidens Moonshot initiative relaunched and the president having pledged to find a working cure against cancer under his term, the last thing he wants, is to see that unfold as images of americans travelling abroad to get that treatment and with an american drug.
And why should FDA not approve?
With 13 authors, all FDA employees and among them dr. Pazdur, writing the article External Control Arms in Oncology: Current Use and Future Directions in an oncolygy journal, that is almost a rubber stamped affirmed blessing of using External Control Arms in clinical trails.
I don't know how much further we will be able to trade at this level. It is anything but rational and we OUGHT to be trading at 2-3 times higher.
So take comfort, that NWBO is now producing, now will have revenue and that the risks just got neutered.