Investorshub, also known as Ihub, is one of many investor stock forums "out there" on the internet. It has been around for many years and in the case of NWBO, has over the years attracted many investors, which can be considered extremely knowledgeable in the art of doing "due diligence".
It seems many of the same "issues", have been debated many times over the years, as if they get a second, third, fourth … and on and on … lives.
Recently a "bear" put up such a case. He actually started out with "the bear case is fairly simple".
It turned out not to be. Instead it was an example of excellent DD put together by patient knowledgeable long traders, that bit by bit refuted the "simple bear case".
The triggered the following response from BiosectInvestor.
And SentimentStocks followed up
skitahoe commented on SentimentStocks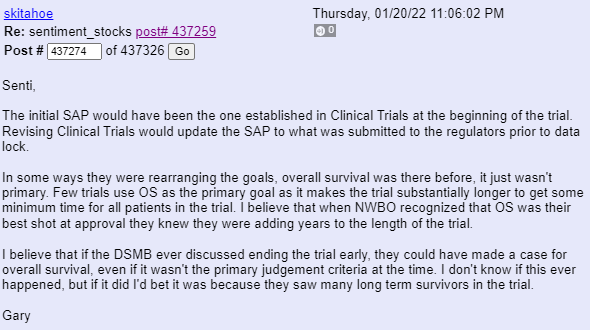 And Sentiment_Stocks answered

Flipper44 commented on Sentiment_Stocks

Sentiment_Stocks answered
![image|600x500(upload://qAhj7775DcZpK4KxFsE9tBtpF3s.png)
And Flipper44 followed up

Answered by dmb2
Ending with a tirade of responses to the whole ordeal praising the DD done by BiosectInvestor and Sentiment_Stocks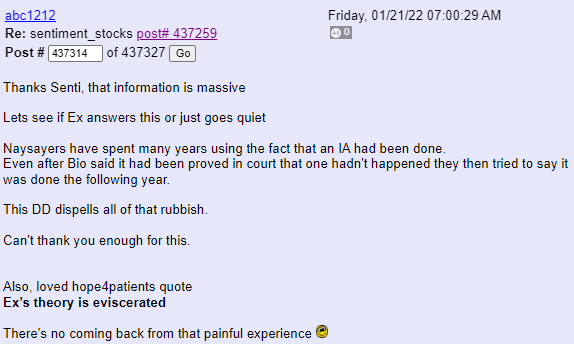 Exwannabe come back to refute Sentiment_Stocks