The Interview
This interview was brought up during the weekend at Ihub, and it contains invaluable information regarding the forces in play against companies like NWBO and also with some info clearly related to and pointed at NWBO. As such I will give a background of the interview, what is Superstonk and who are the interviewer and the interviewed?
With that said …
What is Superstonk
I ain't experienced with Reddit, but there is a place "there", that is called a "subreddit" (named r/Superstonk), which is kind of an "environment" that has been created in the wake of the GameStop (GME) squeeze that happened January 2021.
The site deals not only in specifics regarding GME incident, but with shorting, naked shorting and the illegal activities that Market Makers and inflict upon retail investors. As such this is also of value to NWBO traders, especially an interview done last summer, that suddenly has received a lot of attention this weekend, adding to the traction, that some posters actually got their comments about it deleted.
But it shouldn't be of any secret anymore, that some of the Ihub moderators don't seem so keen to let comments - that even mention fud and the criminal activities going on with regards to shorting and those who are in cahoot with these forces - slip easily through.
But before we dive into this, lets just - with the creators and moderators own words - tell you about the purpose of Superstonk:
The purpose of r/Superstonk is not to "Pump and Dump" the stock, despite what some media sources will tell you. r/Superstonk is just a community of individuals investing in the same stock separately and a platform to discuss and share opinions freely. Furthermore, any use of the words "we" or "us" in any posts or comments is not indicative of manipulation. Additionally Gary Gensler had this to say on the topic of online communities like ours:

"To be clear, I'm not concerned about regular investors exercising their free speech online. I am more concerned about bad actors potentially taking advantage of influential platforms. Furthermore, it's no longer just retail investors or even humans who are following these online conversations, but institutional investors and their algorithms. Developments in machine learning, data analytics, and natural language processing have allowed sophisticated investors to monitor various forms of public communication to see relationships between words and prices."
Interview Lucy Komisar and Wes Christian
Who is Lucy Komisar?`
In her own words, she is a "reporter investigating corporate & financial corruption: offshore secrecy frauds, naked short selling, & Browder/Magnitsky hoax. I am an investigative journalist focusing on corporate and financial corruption with a particular interest in the offshore bank and corporate secrecy system"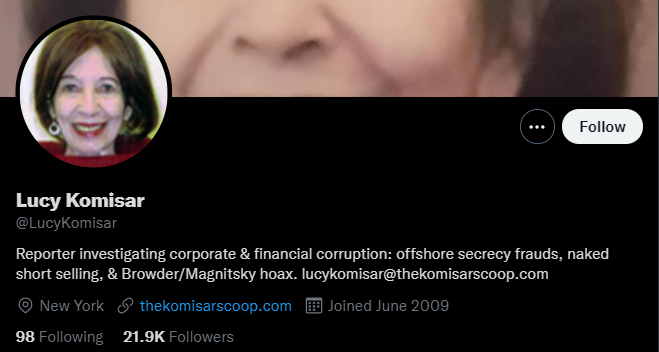 She is also heading her own website "The Komisar Scoop"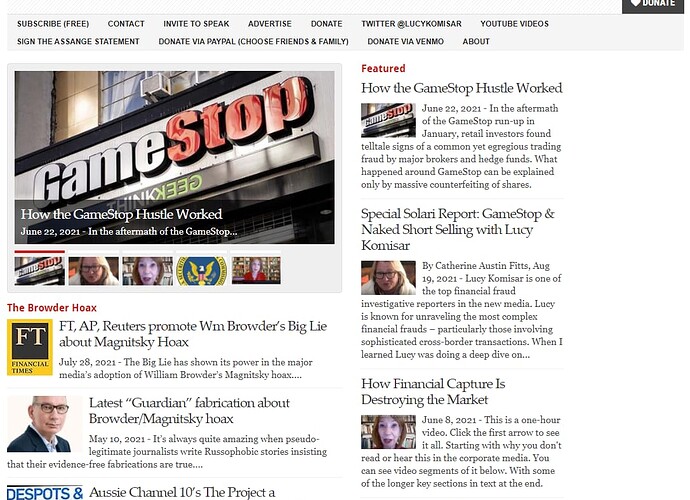 And then she has done this little interview on Superstonk, with Wes Christian, which content, we're going to be focusing on.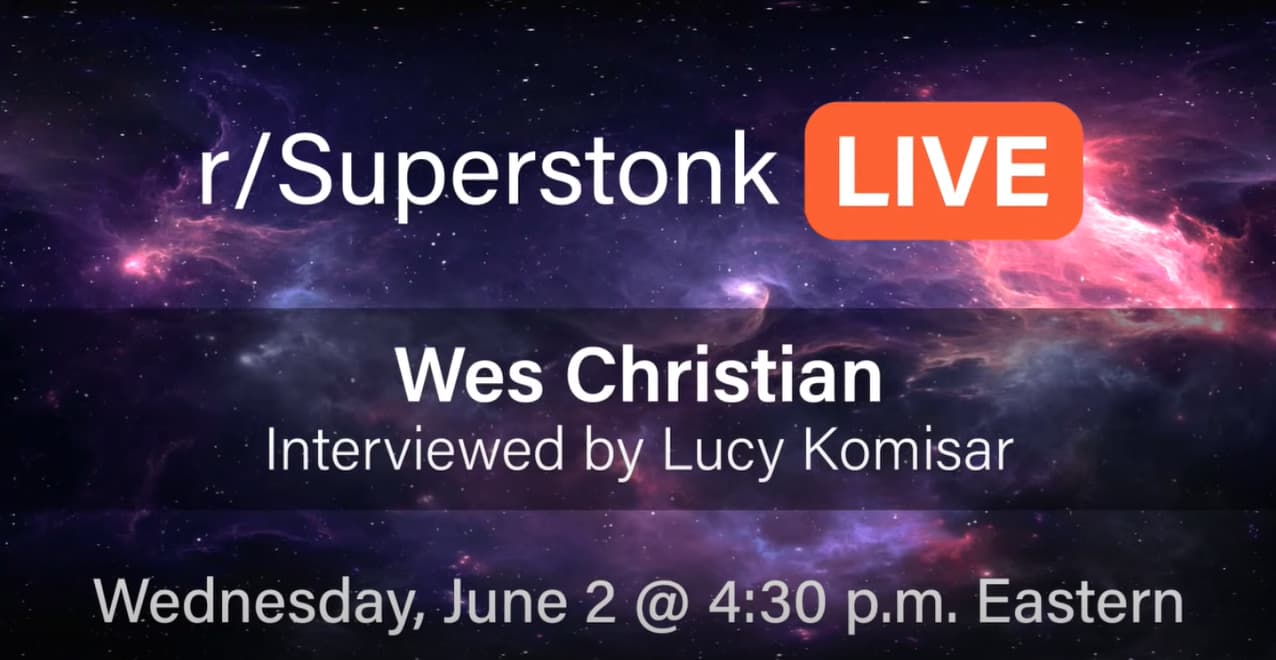 So who is Wes Christian? Well Lucy has actually made this posting, that goes into detail, what the interview is all about and she describes Wes
This is my interview of Wes Christian, the Houston attorney who has been in the forefront of bringing naked short selling cases for twenty years
And further from his LinkedIn profile:
Wes is a fourth generation Texan, who has handled complex litigation in at least eight different states and two countries. Most of these cases have been in State or Federal Courts; some have been complex arbitrations.

He is licensed to practice in 11 courts across the U.S. and everywhere in Texas and New York. His primary focus in the last 11 years has been suing Wall Street for fraud. He has also handled many disputes involving breach of contract, fraud, wrongful death, intellectual property, breach of fiduciary duty and serious personal injuries or wrongful death actions.
Wes Christian was also featured in Bloomberg TV's "Phantom Shares", a powerful Emmy-nominated piece on naked short selling. The piece originally aired on March 14, 2007. It was nominated for an Emmy in the Outstanding Investigative Reporting of a Business News Story-News Magazines and Long Form category.
How does the interview relate to NWBO?
Well, the interview was brought up by Ihubber Sentiment Stocks this weekend, who also brought it up last summer.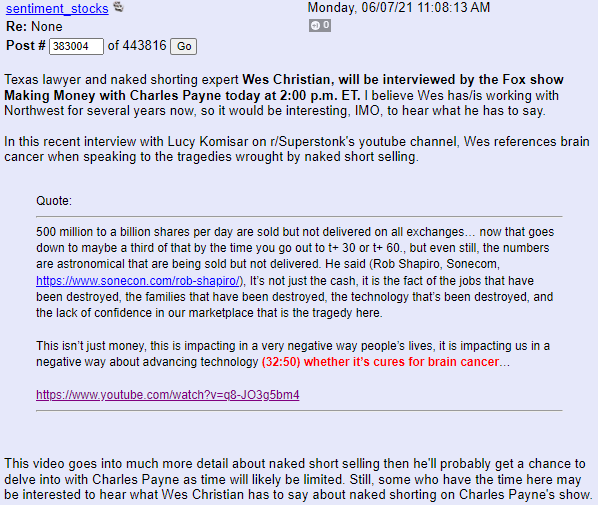 And … Wes Christian has been/is working with NWBO.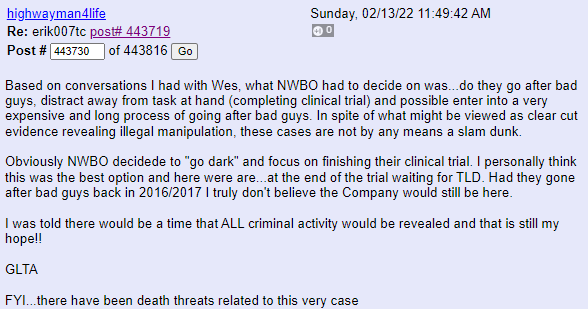 So let's look further into the interview and some ot the places, that have been pointed out by Ihubbers.

At 32:50 Wes is mentioning that the naked shorting going on, is impacting "cures for brain cancer" among other things. At 1:08:10 Lucy mentions "NITE, we have to look into that company called NITE" and Wes laughs.
NITE is one of several Market Makers, that have been involved in the daily effort of bringing down the stock price of NWBO on low traded volume.
You should definitely listen to the whole interview. We have in two other articles, "How to counter the threats" and "Fear, Uncertainty and Doubt - FUD" talked about the forces in play against NWBO and the role of independent director Cofer Black in this equation.
The last two months, we've seen the Justice Department executing a probe into illegal naked shorting activities, securing computers and evidence from known shorting entities and Securities and Exchange Commission Chairman Gary Gensler is trying to force new regulations through
Definitely exciting times for countering the criminals involved into the play against NWBO.