Many terms describe the collective grief, "longs" are feeling currently.
We are all tired of doing the "waiting shuffle".
We are all tired of "kicking the can" in front of us, further down the street.
Some of us are angry, some in real distress because the waiting suddenly has financial consequences.
Yesterday one on Ihub sold most of his shares due to having to pay the expenses from buying a new house.
But one of the worst things to experience, is when one gets so frustrated, that one start giving in to irrationality.
One start to buy into "something must be wrong", when all signs are still there, that no … actually the extended waiting ought to be a confidence making in themselves.
They just don't freaking feel like confidence catalysts, but inhibitors.
The stock price has been brought down below $0.70 now. CLPT is down 100% in 4 months. ALLR, a new scandinavian biotech that got introduced to Nasdaq about 100 days ago at around $12.6 is now at $2.28.
We can all agree, that $0,70 is not, what we dreamt about, but we're not the only ones "taking a toll" right now. The stock price is insanely easy to drive down on very low volume.
Level 2 data shows, that Market Makers can get stock price to fall 5-7 pennies on as low as 30-50.000 shares.
So yes, basic manipulation is STILL at the core of "this game".
And no, there's nothing "freaking wrong". Nothing substantial. No material events, that tells us, the trial has failed.
A couple of weeks ago, we were cheering the many articles in british media, reporting:
"A world first cancer vaccination has started production in Cambridge. US biotech pioneer Northwest Biotherapeutics (NW Bio) is steering the historic breakthrough by developing DCVax® personalised immune therapies for solid tumour cancers."
And do you know what "the oppositions" response is?
Toucan
No, I ain't kidding you.
Paid bashers are back to rehashing the old "Toucan" argument, that somehow the endgoal of a 14 year old trial - having had the most wonderful blinded interim data 4 years ago and a big fat tail of many yearlong survivors - is not to get a working cancer vaccine for glioblastoma to market, but to setup AdventBio as a contract development and manufacturing company (CDMO) under the guise of the Toucan company owned by Linda Powers.
Yes, that is the big scam scheme.
That seems to be what Linda Liau has been working on for more than 20 years now.
Survivors seems to be surviving on faith and placebo alone.
All the old board members of NWBO, with millions of shares in NWBO. I bet they will applaud "The Sting" con operation and appreciate the valuation of NWBO, 1 billion shares and being an CDMO operation. What a fantastic concocted plan, two decades in the making.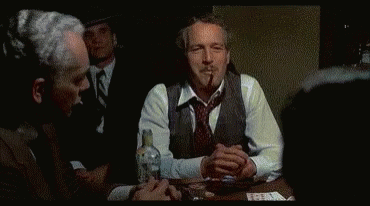 And Cofer Black being hired 5 years ago as an independent director, paid 1.7 million shares. I bet mrs. Powers had very good reasons for hiring an ex CIA man with ties to counter-terrorism and black-ops.
Or, maybe she has a fetich for water boarding?
Who knows, in the land of paid bashing fantasies?
I know one thing though, and that is to relax and don't let irrationality get the better of you.
Only NWBO knows the game plan and I have laid out, what was being said on the ASM meeting in 2019 countless times.
"Let me just add one thing, we're always thinking about this. As part of my answer before, there will be programs and they will involve numerous activities. But we don't roll them out one-at-a-time, it'll be part of a total package."
Les Goldman
I took these statements with me, from yesterdays funeral concert at Ihub, from user jimmy667.
Many have posited possible reasons for delay. The one I favor is that this trial and results is a HUGE Deal. One shot so take time and get it right.