I think on the intro to late Meat Loafs song Paradise By the Dashboard Light, when I think on the situation for NWBO right now.
OK, here we go, we got a real pressure cooker going here,
Two down, nobody on, no score, bottom of the ninth,
There's the windup, and there it is, a line shot up the middle,
Look at him go. This boy can really fly! He's rounding first and really
Turning it on now, he's not letting up at all, he's gonna try for
Second; the ball is bobbled out in center, and here comes the
Throw, and what a throw! He's gonna slide in head first, here he
Comes, he's out! No, wait, safe-safe at second base, this kid
Really makes things happen out there. Batter steps up to the
Plate, here's the pitch-he's going, and what a jump he's got,
He's trying for third, here's the throw, it's in the dirt-safe at
Third! Holy cow, stolen base! He's taking a pretty big lead out
There, almost daring him to try and pick him off. The pitcher
Glances over, winds up, and it's bunted, bunted down the third
Base line, the suicide squeeze is on! Here he comes, squeeze
Play, it's gonna be close, holy cow, I think he's gonna make it!
Things has really starting to heat up currently.
If one follows the sentiment on - what I will call the best due diligence place on the net to get quality info regarding NWBO - Investorshub (Ihub), one can feel desperation is in the air. Sentiment can change dramatically from one day to another on mere speculations. And meanwhile we're seeing new posters, who under the guise of being "longs", try desperately to induce fear, uncertainty and doubt among the long clientele, on - what one can only call - pathetic grounds.
It has started to become a pain to endure a days trading debate on the site, due to the nonsense being aired. Well established facts pointing to a positive trial outcome, are once more taken for a spin in the fudding machine, devoid of any documentation. Known fudders are now so much lacking in the argumentation arena, that they daily try to post links to other GBM treatments in phase 1 and 2, with results due in 3-5 years, while DCVax-L with a portfolio of around 270 global patents and upcoming orphan drug designation, is looking ahead to an exclusivity in the immunology dendritic cell market, that right now is being aired in this report from ReaearchGate:

Key Highlights
DCVax-L, regorafenib, and paxalisib are the three pipeline agents expected to generate the highest sales for GBM from 2020-2030.
Read more about it here and here.
Standing at the pearly gates, the confidence making game OUGHT to be of the past.
If you STILL need a daily boost of confidence, to be able to stand through the daily nonsense, you have not done your fair share of getting to the bottom of what you hold.
Fair you are tired of waiting. We all are. But no one said it should be easy to 30-42 fold your investment. Forces have been wanting to take NWBO down for 15 years and the only thing, that has REALLY put a cork into that the last year, is NWBO's strategy to opt for a journal to support top line data (TLD) and restrain themselves from informing their retailers during a self imposed quiet period.
We know all the arguments against it, and they don't take.
No, you would NOT have had a higher stock price today, had NWBO released TLD a year ago.

No, retailers would NOT feel more secure in their investment.

No, patients would NOT be closer to getting cured.
The quiet period has made it possible for NWBO to progress on certifications, manufactoring, build out in UK and US of production, doing biosimilarity tests of the production of vaccine in the old way and the new way with the newly patented Flaskworks apparatus. Longside the preparation for the journal and the peer reviewing.
All this WITHOUT wasting time, effort and money for engaging articles hitpieces from "journalists" closely engaged to Market Makers, hedgies or shorting firms. Without wasting time on the fraudulent so-called fiduciary investigations, we often saw in the past after an article hitpiece, where second rate lawfirms had adds put up on Yahoo Finance or PRNewswire to induce fear among retailers.
You should be glad, that NWBO did the exact opposite on data lock day, than what the wolfpack had hoped for. Stripping them from the narrative, giving them no possibility to air their lies to earn their dishonest daily 30 silvercoins.
TLD is a binary event. The daily stock price is being controlled by Market Makers. The SP is falling on low volume and only rising on high volume. Care not!
TLD is gonna move it.
With that said, let's tune into something else that has happened, that is wildly interesting.
Events in the criminal naked shorting arena.
December 11th. 2021 - Reuters

The U.S. Department of Justice has launched an expansive criminal investigation into short selling by hedge funds and research firms, according to three people familiar with the matter.

Investigators are probing the relationships among the hedge funds and firms that publish negative reports on certain companies, often with the aim of sending the stock lower, the people said.
December 21st. 2021 - Institutional Investor

December 31st. 2021 - Forbes

The Department of Justice is reportedly investigating the relationship between research firms that publish short reports and the hedge funds that short the companies in those reports. However, many hedge funds are holding their ground as the investigation proceeds, and they continue to issue short reports and act upon them.
January 11th. 2021 - DOJ probe into shadowy underworld of short selling 'long overdue'
The U.S. Department of Justice's Fraud Section has recently begun a widespread criminal investigation into the shadowy underworld of short selling. The Justice Department has issued several subpoenas in a probe that seeks to examine the interplay between hedge funds and investment research firms that publish studies on companies, including negative reports, according to a report from Bloomberg last month.
February 5th. - Businessinsider

The Justice Department is collecting information on dozens of investment firms and researchers involved in short-selling as part of a wider US search for potential trading abuses, according to a Bloomberg report Friday.

The DOJ in recent months has subpoenaed certain market participants, seeking communications and other records relating to nearly 30 investment and research firms, as well as three dozen individuals associated with them, the report said, citing unnamed sources familiar with the matter.
The last one here, I will just give you some information.
We have a SEC filing from TD Ameritrade here
It has this piece of information.

It's an offsite storage used by TD Ameritrade.
Offsite Storage and Document Storage in Bartlett, IL Store physical documents and other media in a highly secure , offsite storage facility near you. Access' records storage facilities are equipped with state-of-the-art security protocols that monitor and protect your records 24/7.We provide climate-controlled, weather- and fire-protected facilities for both paper and multimedia records. Keep film, video, x-rays, and tape backups from deteriorating due to environmental exposure and handling factors.
It's good it is fire-protected with state of the art equipment.
Not so good, that it burnt to the ground yesterday. Not so good that it seemed as if "racks" took down the sprinkler system.
Well, I will leave you to think about the conspiracy theories. Because it is of course. Maybe the time is a little bit strange, convenient perhaps. Because who could think of anyone having any thinking in those terms.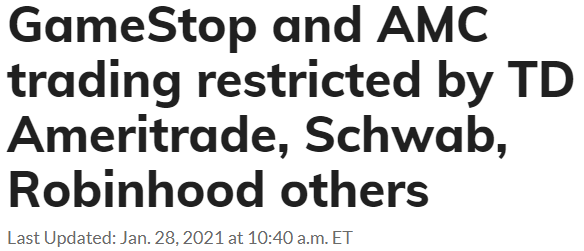 Anybody who would like to look more into this, can follow the discussion on Reddit here.
No matter what.
I for one, am quite happy with the fact, that Cofer Black is attached to NWBO as an independent director for over 5 years, having quite a few connections within the DOJ.